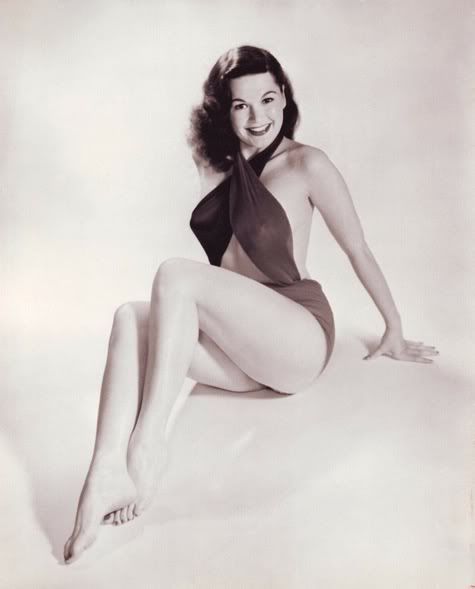 On February, 25, 2009, I launched
Showgirls Of The Golden Age #1 featuring Linda Lombard
, 1949.
Just recently I received a comment on this posting from Linda Lombard herself, who is now residing in Florida at age 83. It was one of those magical internet moments that are so few and far between. A few days later, I received a Myspace message from Miss Lombard which thrilled me to no end. She has recently launched a website containing vintage photos, television commercials, and autographed memorabilia for sale. I'm about to contact Jason Croft (aka
Java's Bachelor Pad
), about the possibility of interviewing her for an upcoming issue of
Bachelor Pad Magazine
.
Linda Lombard's Website
Linda Lombard@Myspace
Linda's Harold Tribune Article