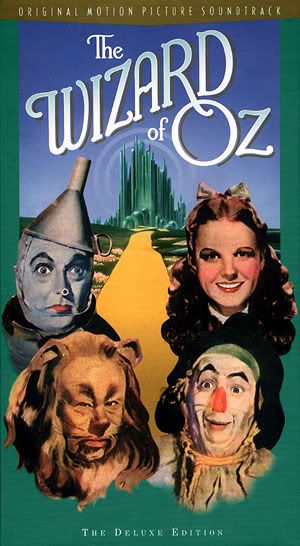 We've all seen The Wizard Of Oz more times than we can keep track of since childhood, but have you ever paid close attention to the musical score playing under the dialogue between the musical numbers? If not, you will find a whole magical world unto itself, containing themes and motifs from the songs, subtly weaving in and out of a masterwork of musical impressionism.
Songwriter
Harold Arlen
provided all the musical numbers we know and love, but the score was written by
Herbert Stothart
, who won and Academy Award that year (1939) for his genius work.
Rhino Records has recently released a deluxe CD set of ALL the music of The Wizard Of Oz
-Thank You! Five Stars